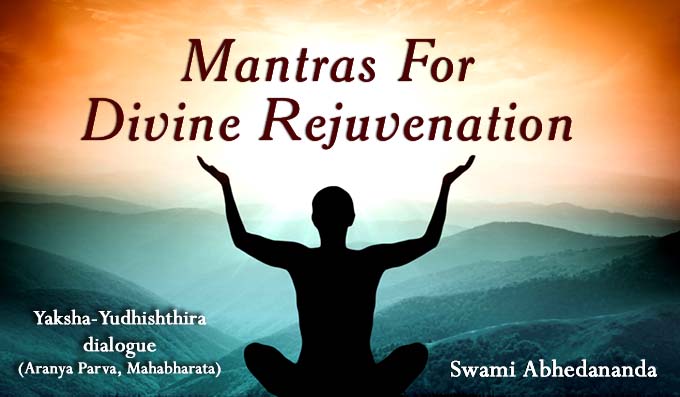 Mantras for Divine Rejuvenation
Yaksha-Yudhishthira dialogue, which appears in the Aranya Parva of Mahabharata, is primarily a dialogue between Yaksha and Yudhishthira. This garland of simple yet profound questions and answers helps us live a life anchored in right values.
In a thought provoking manner, Swami Abhedananda reveals that there are certain rules and principle governing everything, including living a remarkable life. The more we understand and abide in them, the more joy and satisfaction we derive. To make it truly thought provoking, Swamiji nudges our minds to remember that those who practice easy things have a difficult life and vice versa!
Genre: Inspirational
Duration: 8 Talks/11 Hrs
Media: Audio
Series: Batam Camp, Indonesia