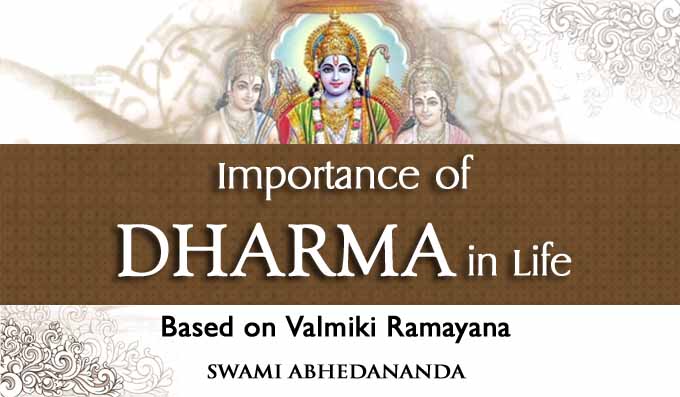 Importance of Dharma in Life
Dharma is the ability to replace the lower thoughts with the higher, so that our response creates fearlessness, knowledge, joy and harmony. As a personification of ideal and righteous living, Lord Shri Ram's life is the epitome of Dharma. Swami Abhedananda in his lucid style uses examples from Valmiki Ramayana to illustrate the importance of Dharma in our lives.
Swamiji explains that Dharma is that which governs our responses, moulds our character, gives vitality to our convictions, depth in our speech and strength to our actions; especially in difficult situations. Dharma is that quality which gives us confidence under all circumstances and replenishes our mental, intellectual and spiritual energies.
Genre: Inspirational
Duration: 9 Talks/12 Hrs
Media: Video /Audio
Series: Durban 2018